6. ViCANdroid¶
ViCANdroid is an advanced Android based multimedia logger and can log CAN traffic in up to 4 channels with a single Android device as the logger.
It uses all the built-in sensors from the Android tablet/phone to minimize the cost of loggers.
This is the best option for applications that don't need to log that many different kinds of data.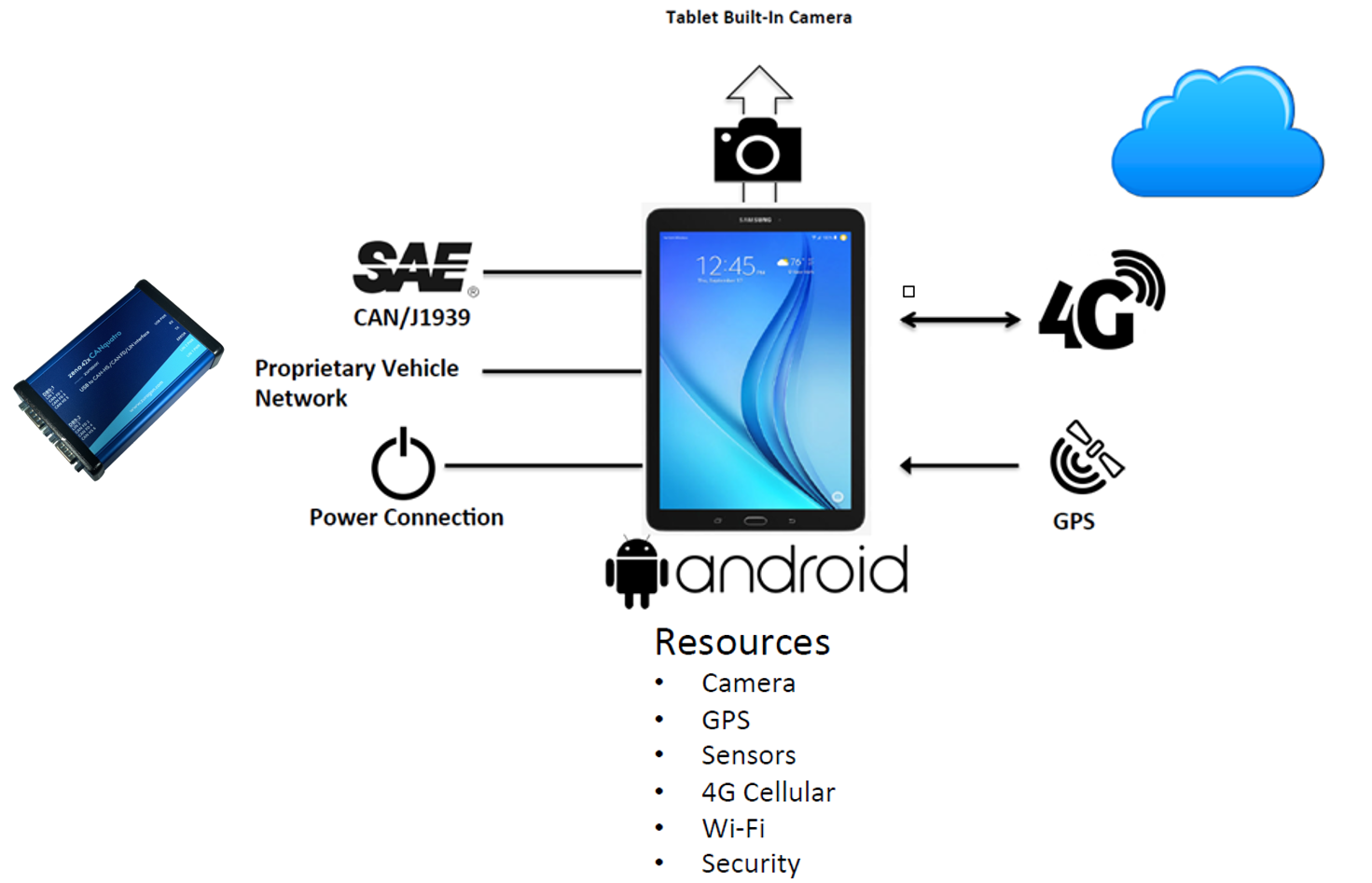 ViCANdroid only works with Kvaser hardware at the moment. The support for Zeno 42x CANquatro will come soon.
The Kvaser hardware and CANquatro carry the license for ViCANdroid app.
It is a supplementary product of ViCANdo.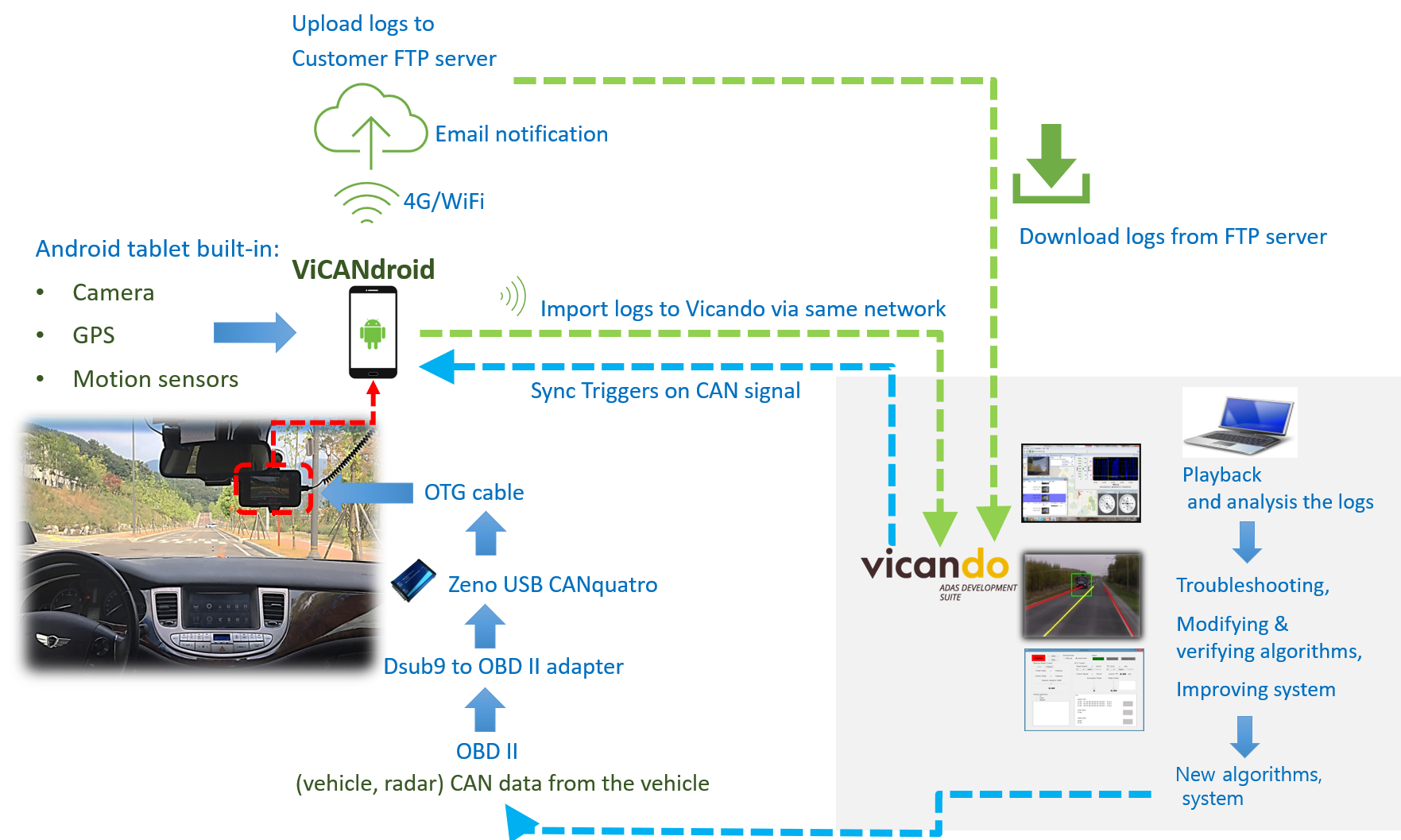 Typically you will need to purchase below components from Zuragon or our distributors in your country:
1 x Vicandroid app license

1 x USB-CAN interface: Zeno 42x CANquatro and cables

1 x Dsub9 to OBD II adapter cable, 2.5 meter

(optional) 1 x OBD II extension cable, 2.5 meter

1 x Vicando desktop base license + Telemetics license option
You will need to prepare below products by yourself:
1 x Android device with camera and USB-type C host port

1 x OTG cable

1 x vehicle to test

1 x Android device mounting device

1 x computer to run Vicando
Note
It is also possible to have Android device working as a hotspot and configure the Kvaser Blackbird v2( CAN-WiFi adapter) to connect to the same network and receiving CAN traffic wirelessly.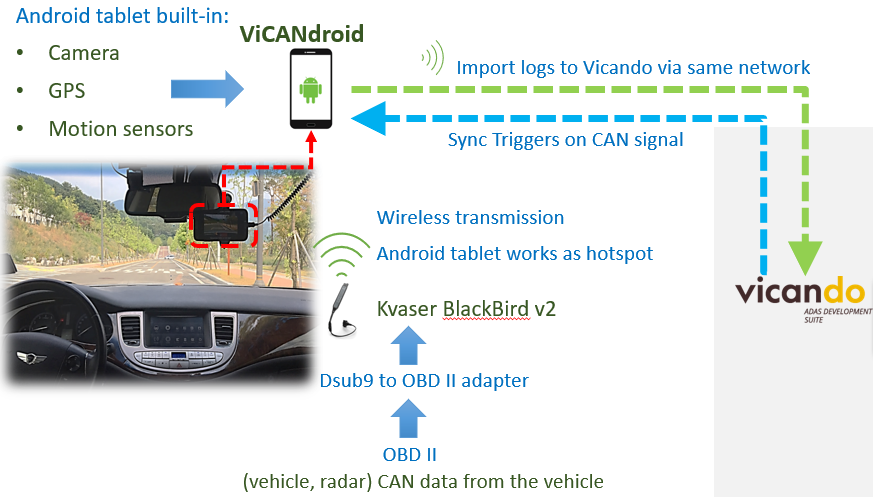 6.1 ViCANdroid as remote logger¶
To use ViCANdroid as a remote logger, you need to follow below precedure. Download and install ViCANdroid to your Android device first.
Plugin the CANquatro or Kvaser hardware with license for ViCANdroid app over USB host port on Android device, allow all access to the ViCANdroid app.
Click on the menu to open the settings and configure the CAN channels to use: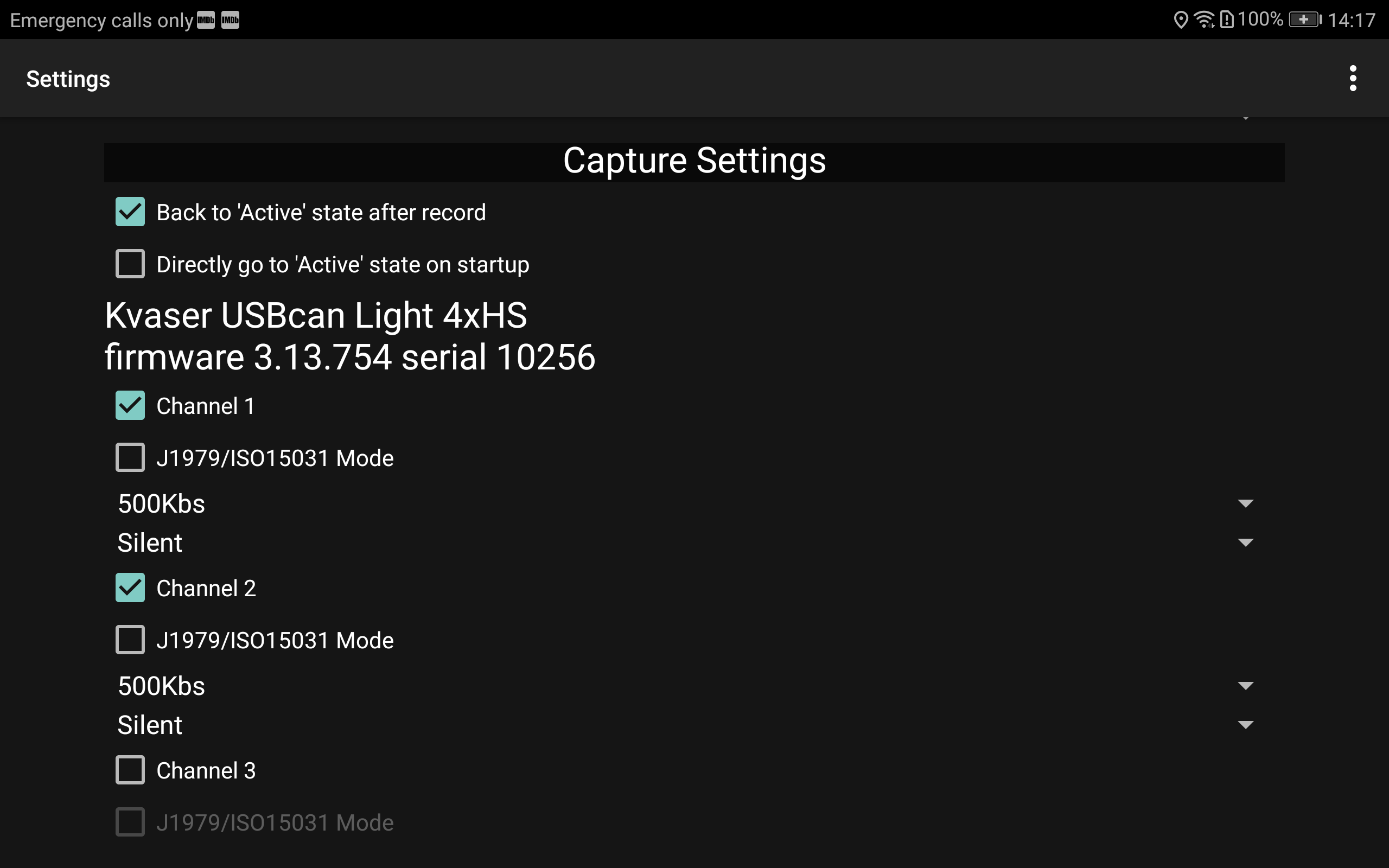 Select the resources that you want as a part of the measurement. Please note that every Android device has its own set of sensors that may vary from one model to another.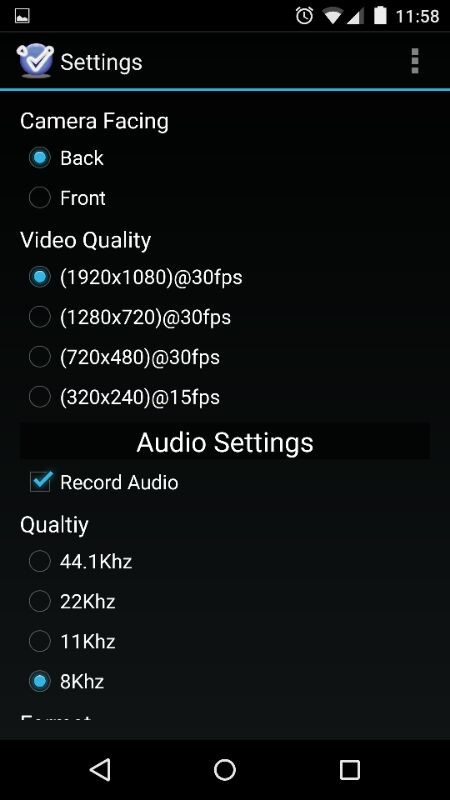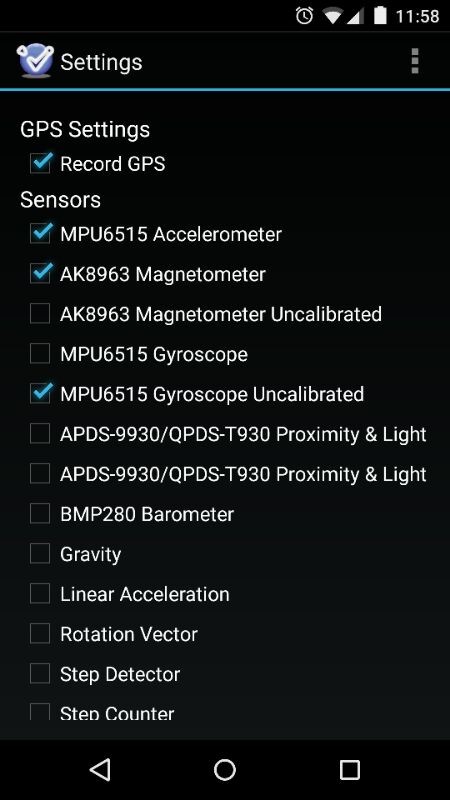 Click on the menu on the settings view, you will have access to other configuration windows for Triggers, FTP server as well Mail SMTP settings:

Then go back to the main view and start activate and recording.
Whenever a session is recorded it will show up under recorded sessions menu and can be seen as shown below.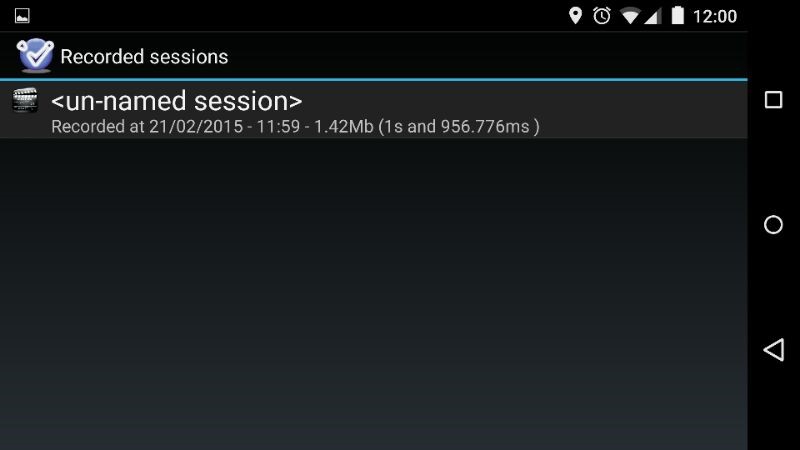 It is possible to name the sessions under the session details menu.
6.2 Option J1979 scanner¶
The ViCANdroid option J1979 covers the standard for read out of diagnostic data and error codes available in most modern vehicles. The option when purchased is activated when you connect the CAN cable over USB or wirelessly.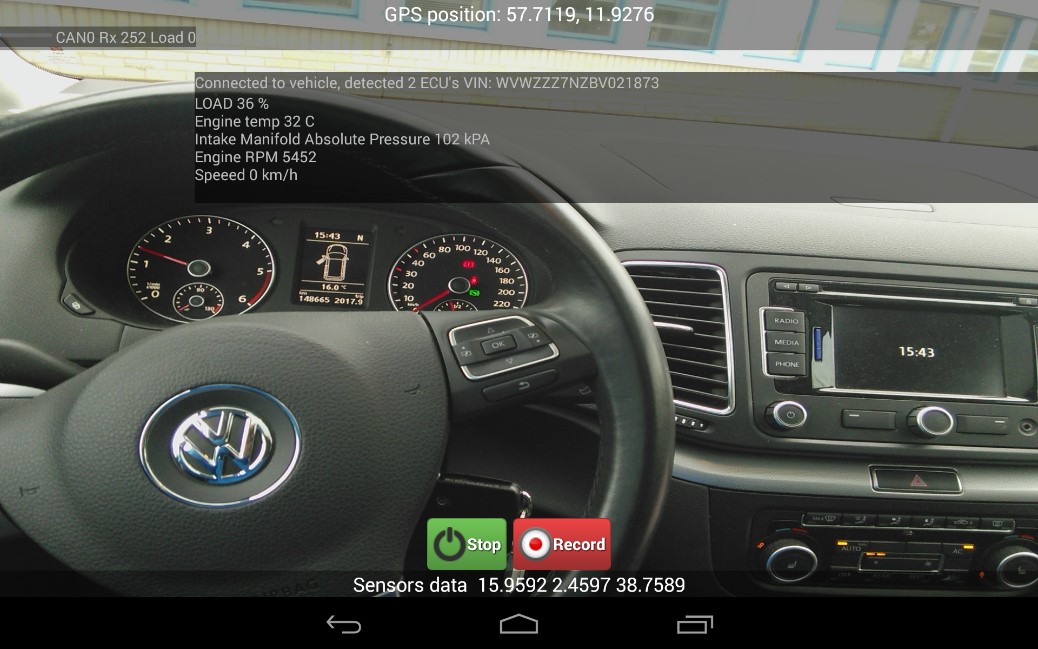 The option automatically reads out important data such as VIN number and status of the electronic units once connected to a vehicle. DTCs can be followed on a single service level or as per ECU and it is possible to read and clear DTCs using dedicated buttons.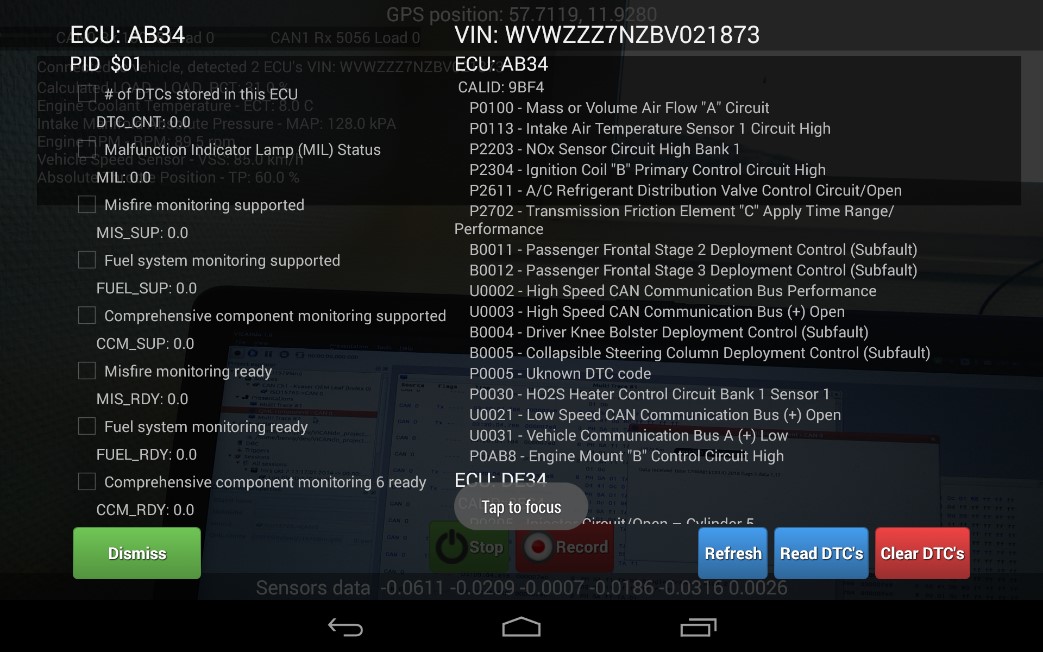 The J1979 diagnostic data can also be used as triggers to start and stop a recording by utilizing the same work flow as described earlier in the manual.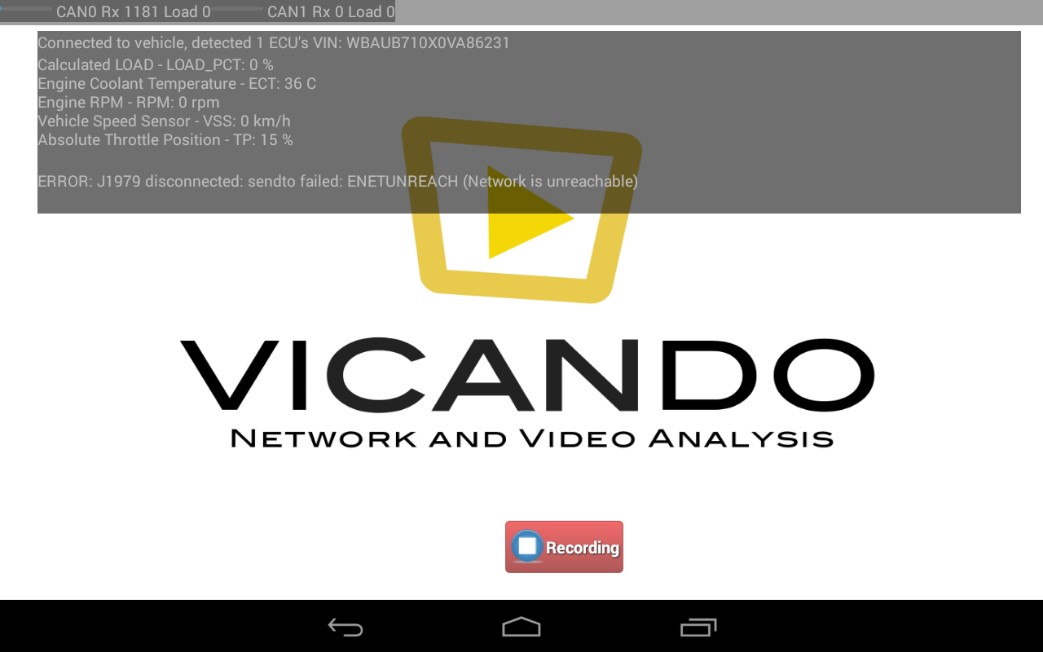 This concludes the basics of ViCANdroid.
Watch below demo video to learn how to record data using Vicandroid and import the data to Vicando:
ViCANdroid can also be adapted to other situations so incase you have any further queries, please contact your local Zuragon representative for advice.