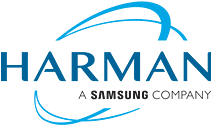 Zuragon and Harman in Strategic co-operation
Zuragon and Harman form strategic co-operation for Road Data Harvesting, Big
Data Cloud Analytics and Deep Learning
Zuragon Technologies and HARMAN Connected Car Division have announced a
strategic co-operation around data harvesting and cloud analytics of big data.
Zuragon's ViCANdroid software and HARMAN's IGNITE connected vehicle platform
combine to provide synergy for customer solutions.
Weather, route, type of road, altitude, sunlight, driver behaviour and many other
factors in numerous combinations impact the development and validation of
Autonomous Vehicles of tomorrow and Advanced Driver Assistance Systems of
today. The initiative is the first of its kind with and targets deliveries to the production
lines of OEM and Supplier customers in 12-24 months.
Joachim Fritzson, President and CEO, Zuragon Inc.:
– Harman is a perfect fit for our partner. They provide a mature and secure cloud
solution already introduced to several OEMs, a real working connected vehicle
system and the knowledge and platforms necessary to run the analytics for
ADAS/AV. We look forward to working with HARMAN to advance the safety and
performance of our customers in commercial vehicle and automotive.
Mike Tzamaloukas, Vice President, Autonomous Drive Business Unit, HARMAN Connected Car Division:
– A partnership with Zuragon allows Harman access to Zuragon's network of Commercial Vehicle OEMs and their large collected databases. Zuragon's ViCANdroid software is well suited for integration into Harman head units to allow ADAS event data collection after SOP in millions of vehicles around the world covering billions of miles. Paired with Harman's cloud analytics ability, this method will provide an industry leading methodology to validate the performance of ADAS and autonomous driving systems
About Zuragon: Zuragon Inc founded in 2011 is focusing on tools for development and test of Active Safety Systems (ADAS) for vehicles. With offices in Sweden, Finland, UK, Romania and USA and Qualified resellers in China, Japan and South Korea, Zuragon offers a
worldwide support to customers and development partner.
About Harman:
Contact Information:
Darrin Shewchuk
Senior Director, Corporate Communications
HARMAN
darrin.shewchuk@harman.com
Zuragon Distributor for North America:
daVinci Technology Group, Inc.
Michael Doseck, President
mdoseck@davincitechgroup.com